Next-Generation Industrial Bag Hanging Technology
03/16/2018
---
With our innovative and proprietary technology, nVenia's HAMER Brand continues to offer bagging solutions that bring reliability and efficiency to bagging operations, while significantly increasing production. Easy to operate and easy to maintain, our machines provide a fast return on investment.
Bagging Automation Made Simple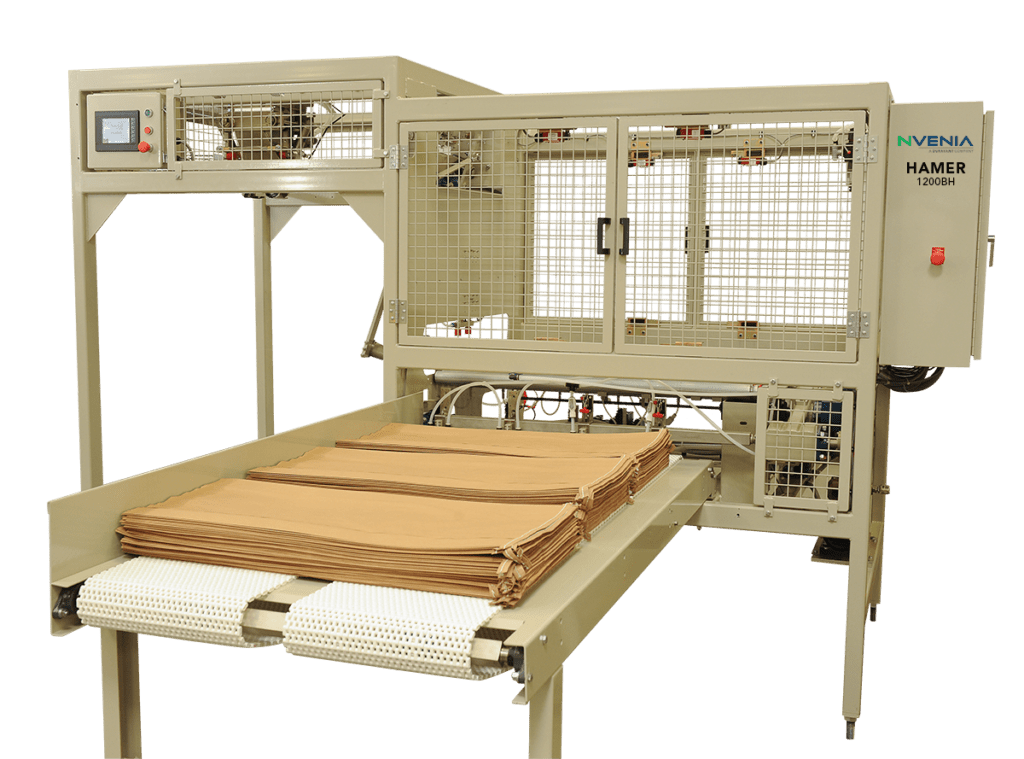 The Model 1200 BH Bag Hanger is a semi-automatic bag hanger that supports virtually all open mouth bag types. Most pre-made bag hanging machines handle a single bag material. Our versatile design supports a wide range of paper, poly lined paper, poly woven, and poly bags. Other top benefits include:
Change over from one type of bag to another takes just minutes – perfect for plants requiring multiple bag/product changes.
 Rates up to 20 BPM to meet production demands of most operations.
Leadership in Bag Hanging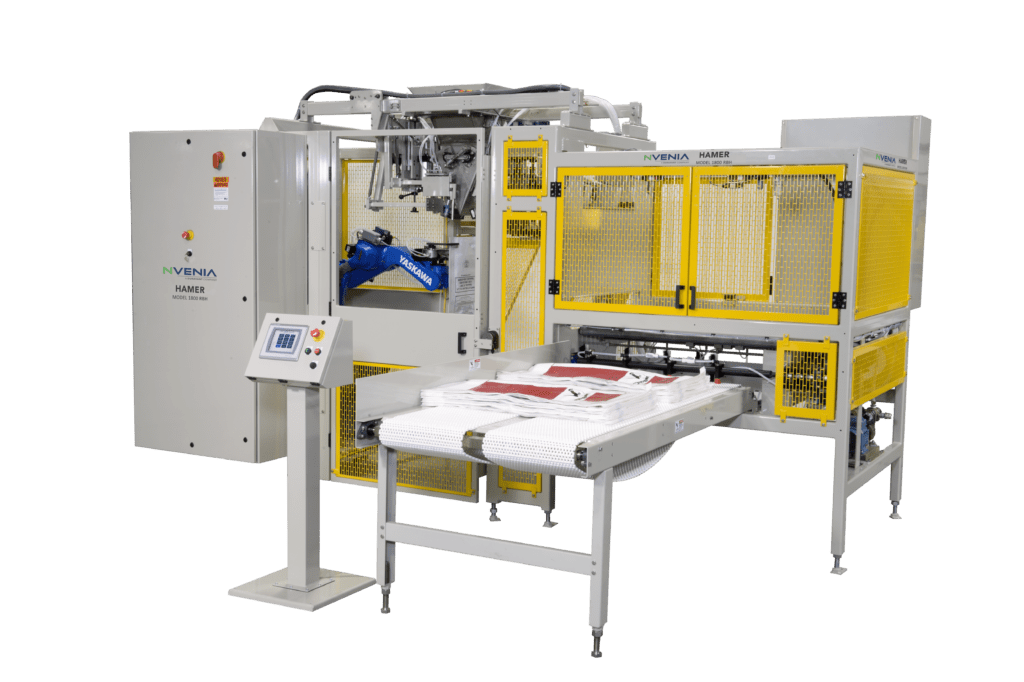 As a leader in bag hanging technology, nVenia also offers a higher level of bagging automation with our Model 1800 RBH Robotic Bag Hanger. Featuring an integrated Yaskawa MH12 6-axis robot to capture the bag top and lead it into an automatic bag transfer system infeed, a two-speed filled bag conveyor then transfers the bag to a bag top closer.
Our system:
allows customers to add automation to their production floor, reduce manual bagging labor, and improve throughput;
handles up to 250 bags at a time to keep your production line up and running;
reforms and seals bags without operator interaction.
For more information contact one of our sales managers today.
---