11 Quick Facts About Industrial Form, Fill and Seal Machines
07/27/2018
---
nVenia's HAMER Brand Horizontal Form, Fill and Seal (FFS) designs are based more than 40 years of experience and over 2,000 units sold.
Our machines are built to withstand dirty, dusty products and produce clean, reliable seals.
Timely Parts – We offer fast parts delivery on all of our machines to help keep your production line up and running.
nVenia is the only manufacturer to develop a new FFS machine (Model 3100 FFS) specifically for concrete and the unique needs of that market.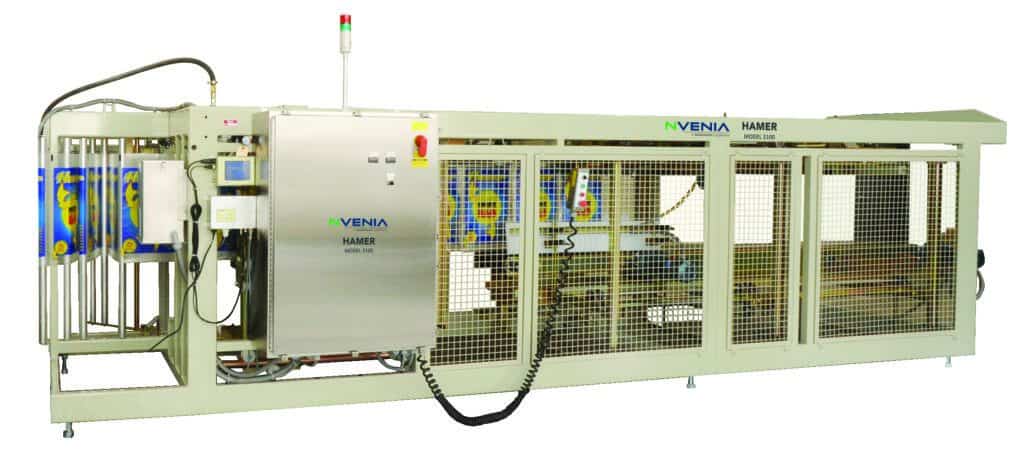 5. Our industrial FFS machines are utilized in diverse applications including packaged stone, cement, sand, compost, dry solids, metal oxides, chemicals, absorbents and fertilizers.
6. We have the most qualified service team in the industry – phone or field, our customers speak with knowledgeable helpful service employees.
7. Three-fourths of the pellet fuels industry rely on our machines to meet their packaging line requirements – our Model 2090 FFS is the perfect automated bagging solution for the wood pellet industry.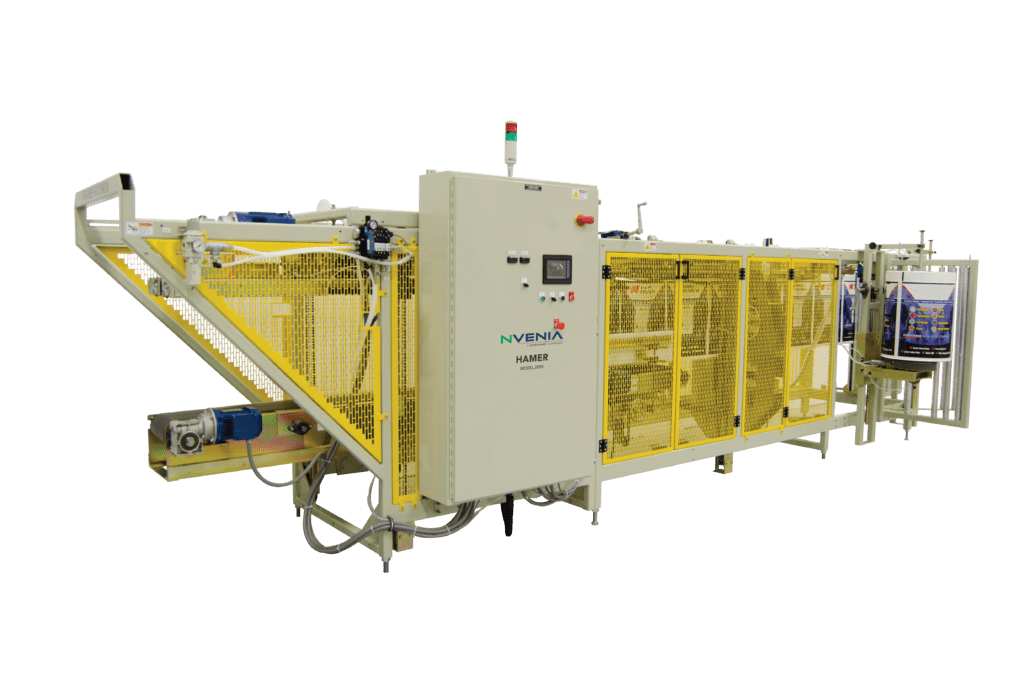 8. The nVenia team was the first to bring FFS packaging to the lawn and garden market.
9. Ease of Operation – All of our FFS packaging machines are built with the same operator goals in mind – they're easy to run and easy to maintain.
10. A variety of options are available including horizontal roll stands, bag handling conveyors, and robotic bag palletizers.
11. The nVenia HAMER Brand is the most trusted name in large format Horizontal Form, Fill and Seal Automation.
---