Delivering the World Standard in Portable Bag Closing Machines
05/11/2018
---
The concept of the portable sewing machine for bag closing was pioneered by nVenia's FISCHBEIN Brand in the 1940s. From the very first day, quality, durability, and performance have been the standard for excellence. That's why we've sold more than 30,000 units worldwide.
This durable, compact machine weighs only eleven pounds and combines the convenience of a mobile system with the precision of a premium bag closing operation. Designed for production facilities with limited floor space, they can be integrated into any manual production line.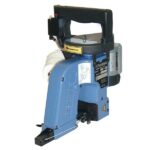 Portable Bag Closer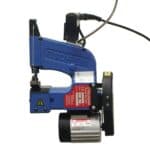 Horizontal Portable Bag Closer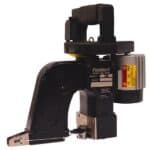 Heavy Duty Portable Bag Closer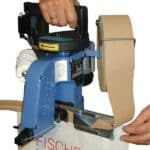 Tape Sew Portable Bag Closer
From light to heavy duty models, our uniquely durable design enables long, hard hours in virtually any plant environment. All models feature a special non-corrosive finish, reinforced feed mechanisms, and our patented lubrication system with oil pump and reservoir, and are able to quickly and securely close multi-wall paper, woven and laminated woven polypropylene bags.
Whether your business is agricultural or industrial, there is a FISCHBEIN Brand portable sewing machine for the job.
---