Know Your Robotic Palletizing Supplier
09/11/2017
---
Robotic palletizers continue to become more and more present in a wide variety of applications in the Soil and Mulch industry. The reasons are simple: smaller footprint, lower cost, and ease of operation.
Once installed, industrial grade robotic palletizers need very little maintenance and greatly reduce downtime associated with conventional high-level palletizers. With hundreds of lawn and garden systems running every day, nVenia understands the demands of the industry. When looking for robotic palletizing solutions, be sure to look at the whole offering, as well as key components.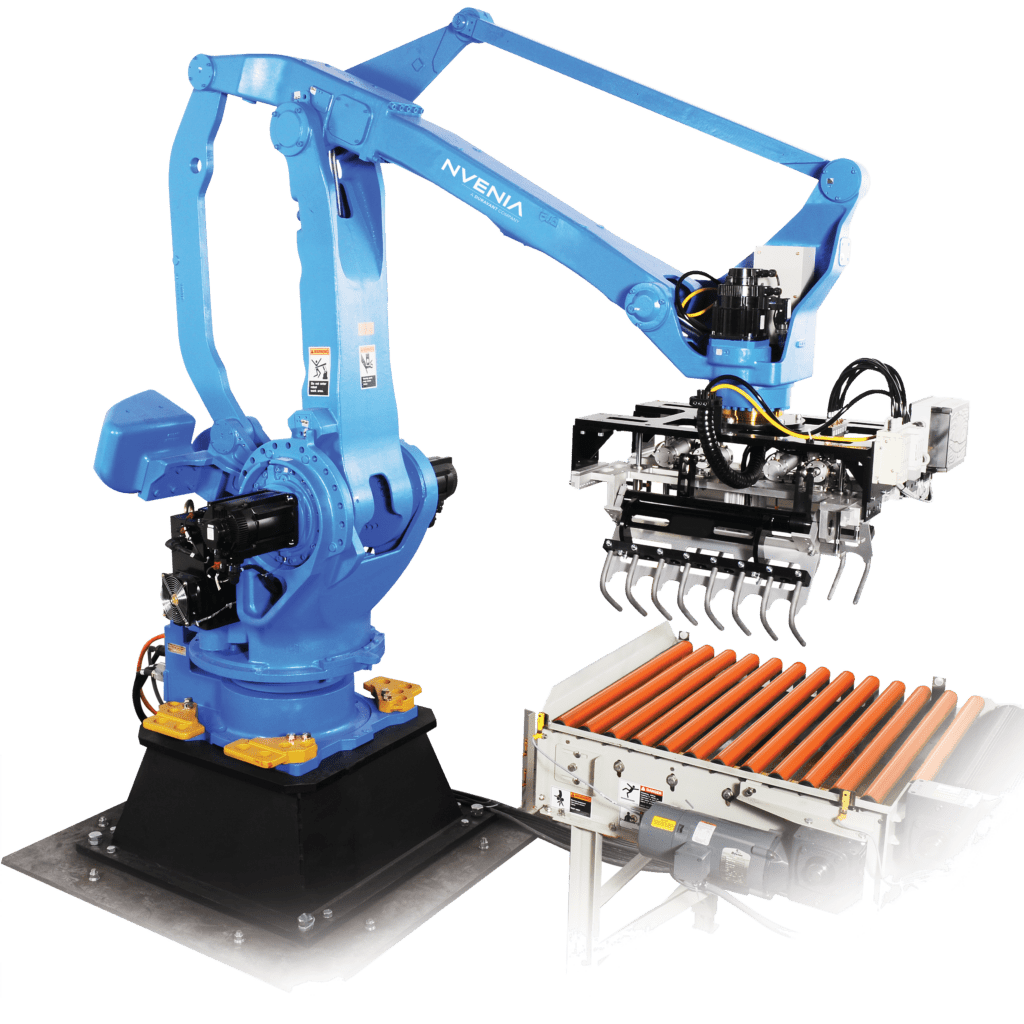 Things To Consider:
Does the robotic arm manufacturer have a commitment to having technicians and support teams throughout the country?
Are the conveyors and pallet dispensers built to hold up to the robust demands of the industry?
Does the palletizer manufacturer have the experience, reputation, and commitment to servicing their products? Same day/next day parts and toll free technical support?
For successful implementation of robotics in your plant, all answers should be "yes."
nVenia's robotic palletizing systems check these boxes and more. Contact us today to get automated with robotics!
---