Model 5200 Bag Kicking Conveyor Brings Added Capabilities
03/13/2015
---
The Model 5200 Bag Kicking Conveyor from nVenia's HAMER Brand is the latest addition to our manual and automated bagging systems. Kicking conveyors "kick" the bottom of the bag out 90-degrees to a takeaway conveyor, allowing easy, low cost 90-degree transition to bags coming off the bagging line prior to palletizing.
One of its main advantages is it does not use any compressed air. Instead, it utilizes an all-new proprietary CAM driven kicking system. Using a 1 HP brake motor, the motor-driven CAM transitions the kicking plate smoothly with no bag slamming. This method of kicking eliminates problematic pneumatic wear parts and provides a smooth bag transition that does not impact top seal integrity.
The 12" wide high-slip V guide belt ensures belt tracks consistently and that bags transition cleanly. The system's 35 feet per minute belt speed matches most hand bagging and bag placing machine requirements. For higher-speed applications, belt speeds of 120 feet per minute or variable frequency drive (VFD) options are also available.
The 5300's small footprint can be utilized in a variety of applications: hand bagging, with an automatic bag placer, like our Model 1200BH, or with various form, fill & seal bagging equipment. This kicking conveyor is well suited to fit into bagging systems for seed, animal feed, grains, fertilizers, minerals and pellet fuels.
Built to last, the Model 5200 Bag Kicking Conveyor brings durability, simplicity, adjustability, and versatility across applications. A wide range of options including speeds to automatic height adjustment is available.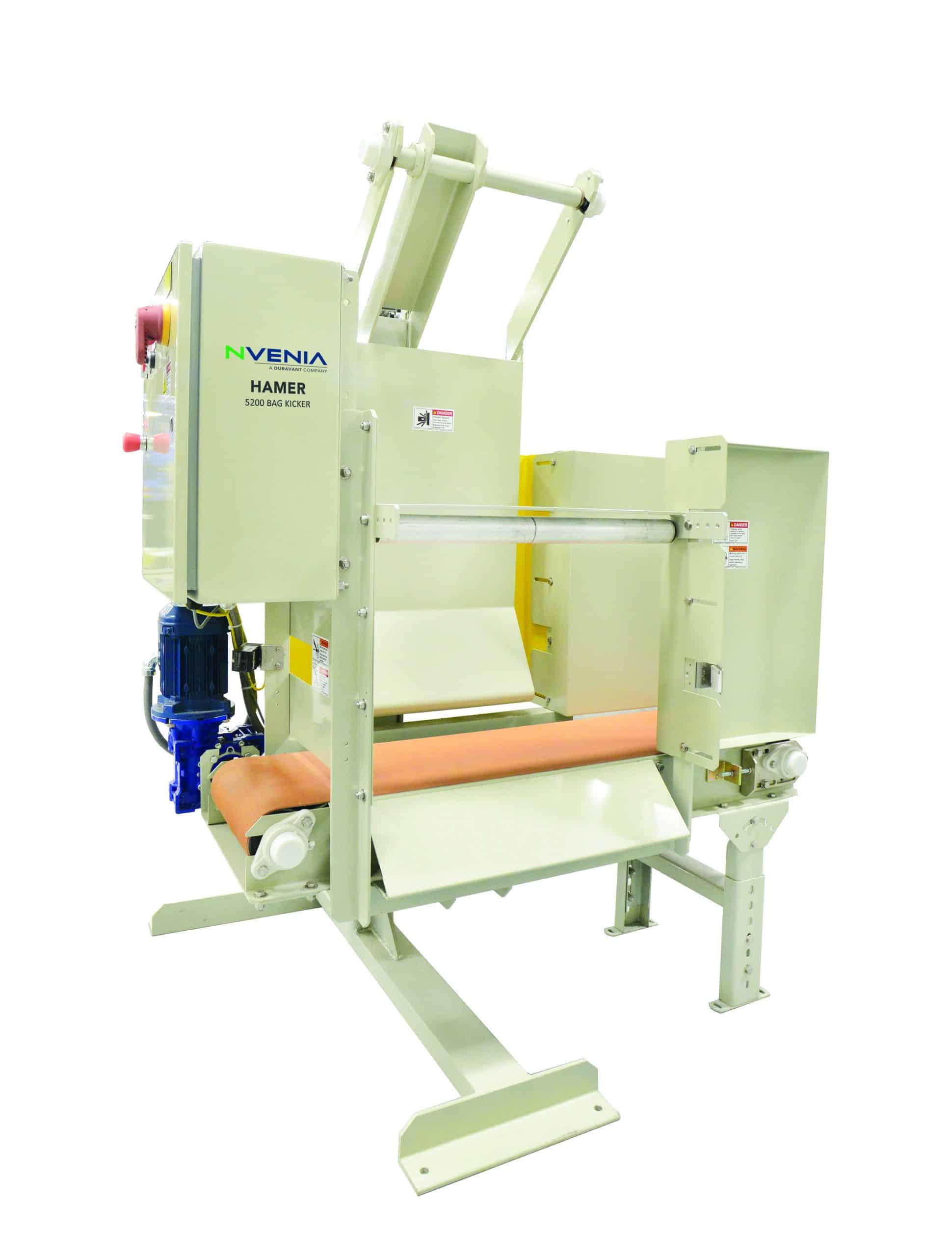 Talk with your team about how this all-new technology can add value in your bagging operation.
---