New Feature: Model 4000 Upright Conveyor Caster Kit Option
03/02/2018
---
Casters are often overlooked. That is, until they are needed. Though small, they can be critical to bagging line productivity. The nVenia HAMER Brand Model 4000 Upright Bag Conveyor now features a swivel caster kit option for added mobility and adaptability.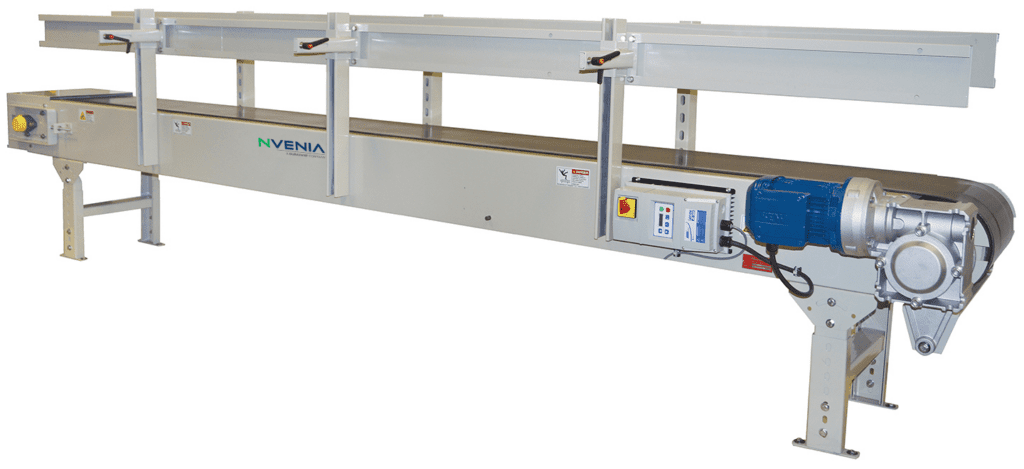 Despite all of the technological advances in the packaging world today, industrial casters remain one of the most cost effective ways to save time and money and to improve bagging line profitability.
Being able to conveniently move a conveyor is particularly important in plants with dual manual bagging lines, or where accessibility for cleaning is an issue. Engineered to be long-lasting, these locking H-Leg casters are easy to install with a low 1" (one inch) TOB profile that allows them to fit seamlessly into new or existing bagging lines.
The Model 4000 Upright Bag Conveyor comes in standard lengths of 10', 12' and 14' and has adjustable bag rails on both sides. Other options include:
Manual or Power height adjustment
Height adjustable side rails
VFD variable speed drive
Bag top heat sealer or sewing head
---