New Infeeds Offer Maximum Sewing Versatility for Seed Industry
05/18/2018
---
For more than 100 years, sew systems from nVenia's FISCHBEIN Brand have been the packaging equipment solution for the industrial sewing industry. Recently, we called on this experience to develop an all-new series of sew system infeeds. The improved design and functionality greatly streamlines infeed selection while continuing to meet all the requirements of our customers.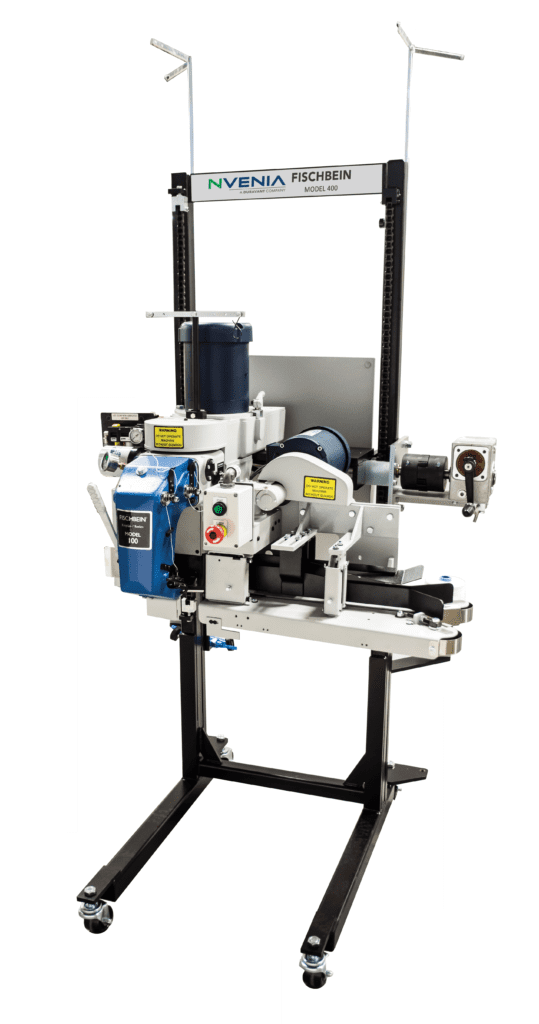 New infeeds are available in low speed versions for manual lines, and direct drive versions for fully automated sewing. All of our infeeds can be easily configured to accommodate an increase in sew system speed, and a variety of tagging options.
Other key features:
New, redesigned knife capable of cutting both poly and paper - allows for seamless changeover between bag types
Inbuilt tagging features, should a sewing application later require the addition of tags
Allows customers to increase their sewing speed without having to purchase a separate infeed
Able to accommodate longer steel-backed UHMW guides to bridge the gap between the bagger outfeed and our sewing infeed
Incremental adjustments to folder alignment for easier setup when changing crepe tape widths
Customers in the seed, feed and grain industries looking to increase their efficiency and profitability can benefit from the greater versatility and flexibility offered by these enhancements.
---