Preventative Maintenance Steps for HAMER Brand 100GW Gross Weigh Scale
01/08/2019
---
The time and cost devoted to preventative maintenance is small when compared to the cost of lost production due to downtime for repairs. A regular maintenance schedule can decrease the likelihood of major repairs and increase profit by maximizing production and minimizing downtime. Below is a list of best practice preventative maintenance tips for your HAMER Brand 100GW Gross Weigh Scale.
Preventative Maintenance: Lubrication & Air Filtration/Regulation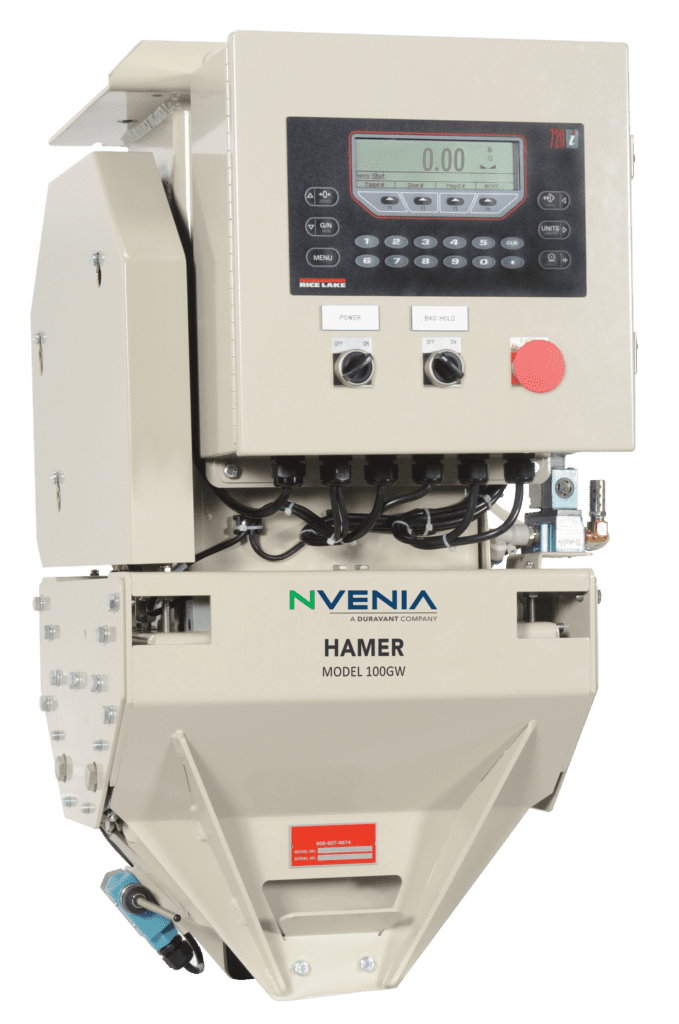 Lubrication:
Each scale has six bearings which require periodic lubrication - generally once every six months for multi -shift operation or once every year for single shift operation.
The Bag Clamp Bearings:
Four (4) bearings are located on the bag clamp doors (2 per door)
The Gravity Gate Bearings:
Two (2) bearings are located on the gravity gate weldment.
Air Filtration / Pressure Regulation:
All 100GW scales are equipped with an air filter and pressure regulator. Periodic inspections of the water trap and filter are necessary for prolonged life of the pneumatic valves & cylinders.
Visually inspect the air filter and pressure regulator for any water, dirt or debris that may be present. If any water, dirt or debris is noticed it should be removed and cleaned with a mild detergent solution.
To remove water only: When water is present in the air filter trap bowl it should be drained via the drain valve located on the bottom of the trap bowl. With the air inlet pressurized slowly turn the valve counter clockwise until the water drains and the bowl is empty. Once emptied, close the valve by turning it clockwise until it is sealed and no air is leaking from the valve.
To remove dirt & debris: The air supply MUST BE TURNED OFF PRIOR to cleaning. Remove the bowl by pushing upward while turning the bowl counter clockwise, then pull down to remove the bowl.
Clean the bowl with a soft clean cloth. Remove the filter retainer by turning it counter clockwise and clean in a mild detergent solution. Blow dry with clean and dry compressed air.
---