Bagging Industrial or Commercial Fertilizer? There's Never Been a Better Time to Automate!
03/17/2020
---
There's never been a better time to grow your business through automation. nVenia's complete fertilizer bagging solutions are engineered to help reduce costs and increase production.
Whether you're bagging for retail or commercial customers, we have the automation solution to generate the best return on your investment.
nVenia's HAMER Brand Model 2090 Form, Fill, and Seal bagging machine, coupled with the 600NW net weigh scale, provides the easiest to run, lowest maintenance automation solution available. Fast, accurate bag filling, increased throughput, and less operator interaction, make this combination the perfect automated bagging solution for fertilizers.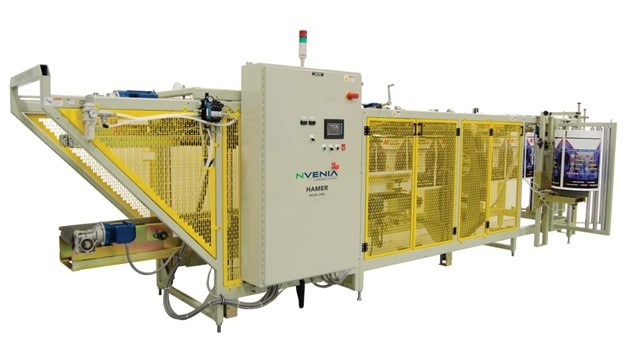 Our low cost robotic bag palletizers are fast and compact. Proprietary software makes the equipment easy to run for all operators, regardless of their experience or skill level. From semi-automated, to fully automated turnkey systems, our salespeople and engineers will work with you to create the desired level of automation for your bagging and palletizing processes.
Contact the nVenia team today to automate your fertilizer line.
---