Innovative Easy Clean Belt Feed Design Reduces Cross Contamination in Sweet Feed Applications
02/16/2018
---
The nVenia HAMER Brand Model 600NW+ Belt Feed Scale is the perfect net weigh scale for animal feed producers bagging textured and sweet feeds. Sweet feeds are typically moist and sticky, and less free-flowing than other dry feed options, making them more prone to cross contamination. Potential mycotoxin growth due to product moisture is also a common issue for these animal nutrition applications.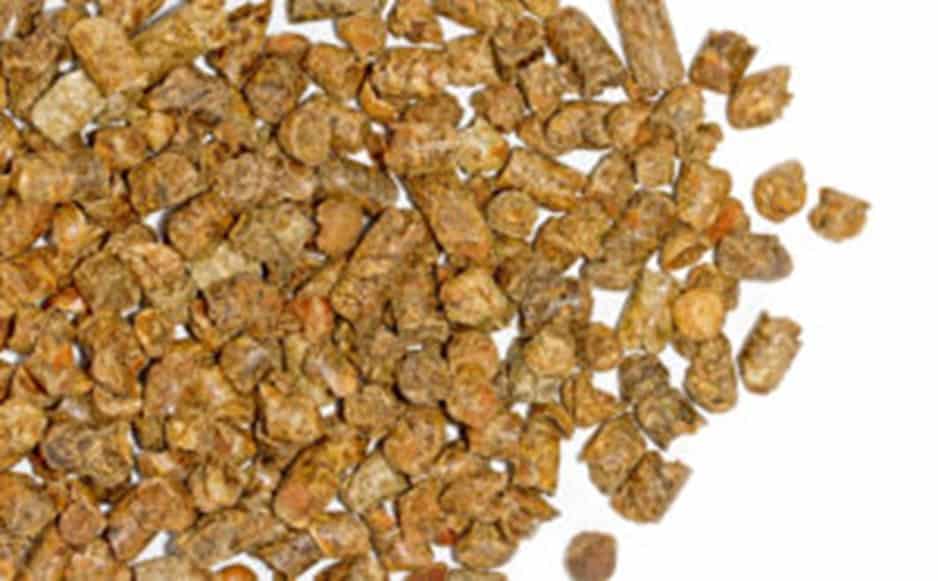 The 600NW+ Belt Feed Scale minimizes these issues with its slide out, Easy Clean system. Operators quickly pull the entire belt assembly out of its housing by simply removing a few thumb screws and releasing a clamp. The belt then rolls out and clears the belt housing to allow access to the entire belt surface and to facilitate cleaning or maintenance on the belt and other wear items. The 600NW+ further reduces risks of cross contamination by efficiently moving the product through the scale to the weigh bucket with two-speed VFD controlled motors for fast/slow fill.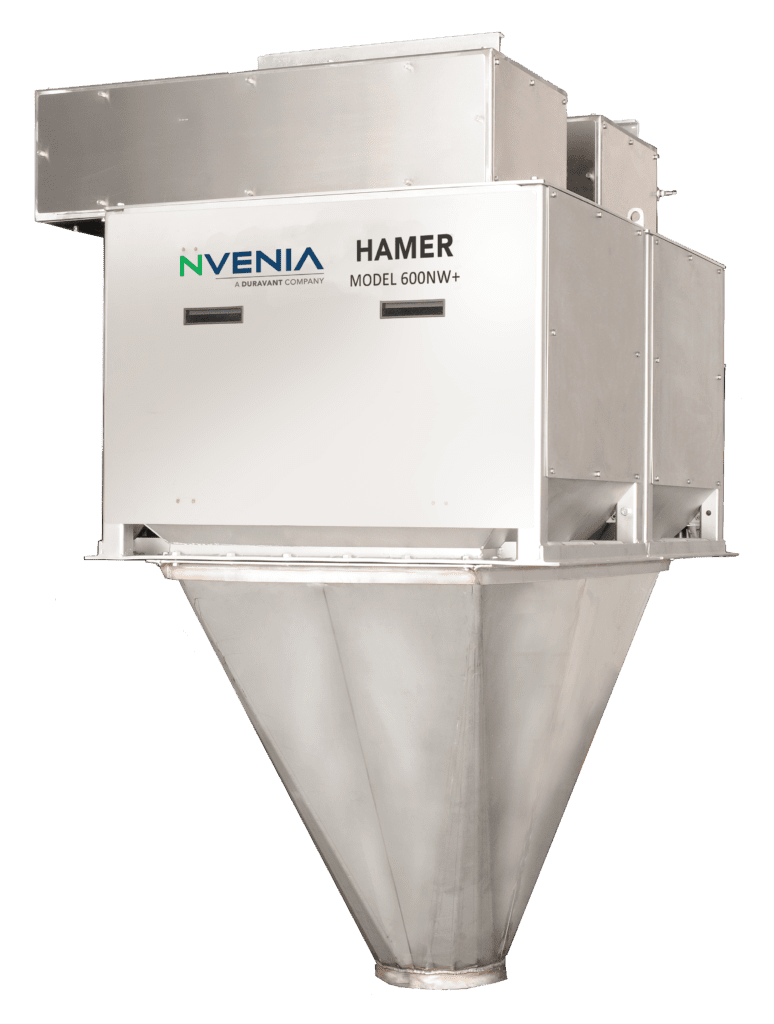 Design innovations, including an all-new weigh bucket design, durable load cell mounting, and proprietary software, provide highly accurate, repeatable filling, and minimize costly product giveaway during the bagging process.
For producers considering animal health factors when selecting filling equipment best suited for their feed bagging application, the HAMER Brand Model 600NW+ Belt Feed Scale is the best option available for its durability, high performance, accuracy, and accessibility for ease of cleaning.
---