Low-Cost, High Value Poly Bag Sealing
03/23/2018
---
Knowing the price/value relationship before you buy is more important than ever. For small operators looking to increase bagging automation and productivity the nVenia FISCHBEIN Brand HAS 220 Hot Air Sealer provides a cost-effective sealing solution.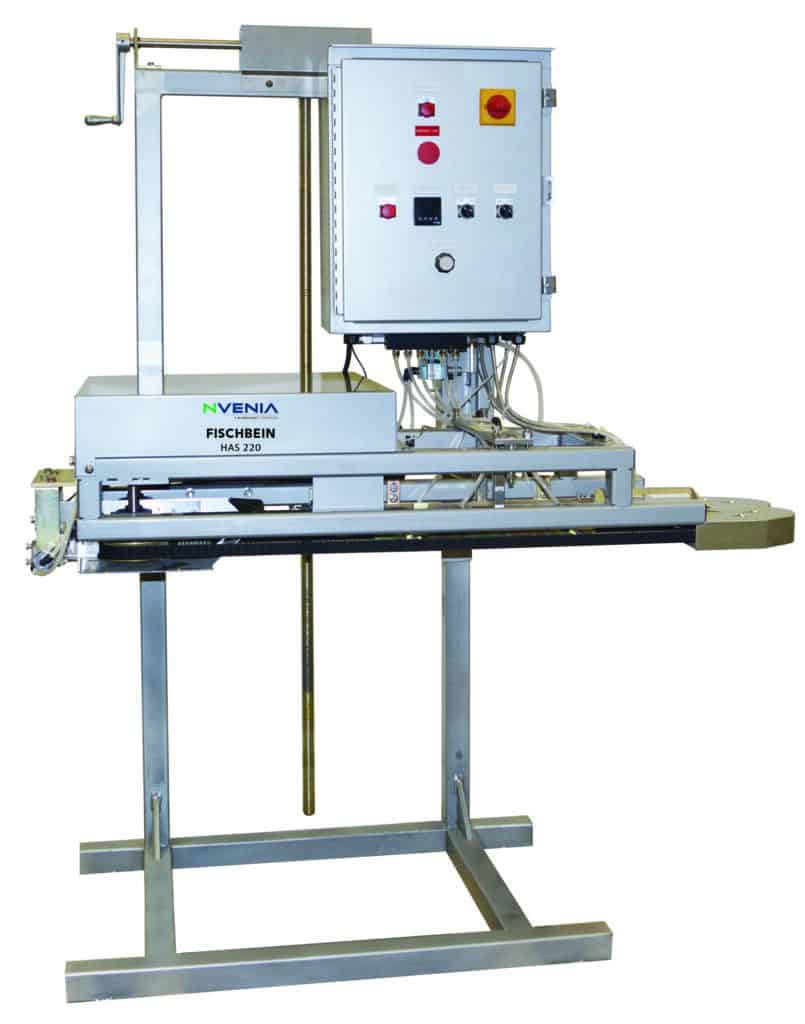 Built tough for long life in demanding industrial applications, the HAS 220 delivers consistent sealing performance for a variety of open mouth, pillow-style polyethylene bags. With bagging speeds up to 60 linear feet per minute, and variable controls to match sealer and conveyor speed for maximum productivity, the HAS 220 is the perfect sealing solution for products in the chemical, soil and compost, and mulch and fertilizer markets.
Compared to similarly equipped machines, the HAS 220 offers a more durable design, at a price significantly below competing models. When considering total cost of ownership (TCO), which goes well beyond the initial purchase cost, the HAS 220 also comes out ahead.
Hot air sealing reduces maintenance, as there are no consumable parts such as sealing bands, which incur additional costs and require continual upkeep. Automatic heater burn-out sensors and air pressure detectors warn of potential sealing problems before they impact the performance of the machine or affect seal quality. As with all of our equipment, the HAS 220 is backed by nVenia's quality technical support and customer service teams.
With many options available, the Model HAS 220 Hot Air Bag Sealer can be used in a stand-alone manual packaging line or integrated into more automated systems.
---