Model 540 Ice Bagging Machine Maximizes Your Automation Investment
03/03/2020
---
With more than 30 years of experience in the packaged ice industry, nVenia's HAMER Brand Form, Fill and Seal ice bagging machines are engineered to enable you to gain a significant return to your bottom line.
The Model 540 Form, Fill and Seal machine is a small footprint design that provides easy automation. Its numerous benefits have a direct impact on your business profitability, such as:
High speeds to increase overall daily packaging production
20% reduced usage in film due to machine technology
Reduced labor due to automation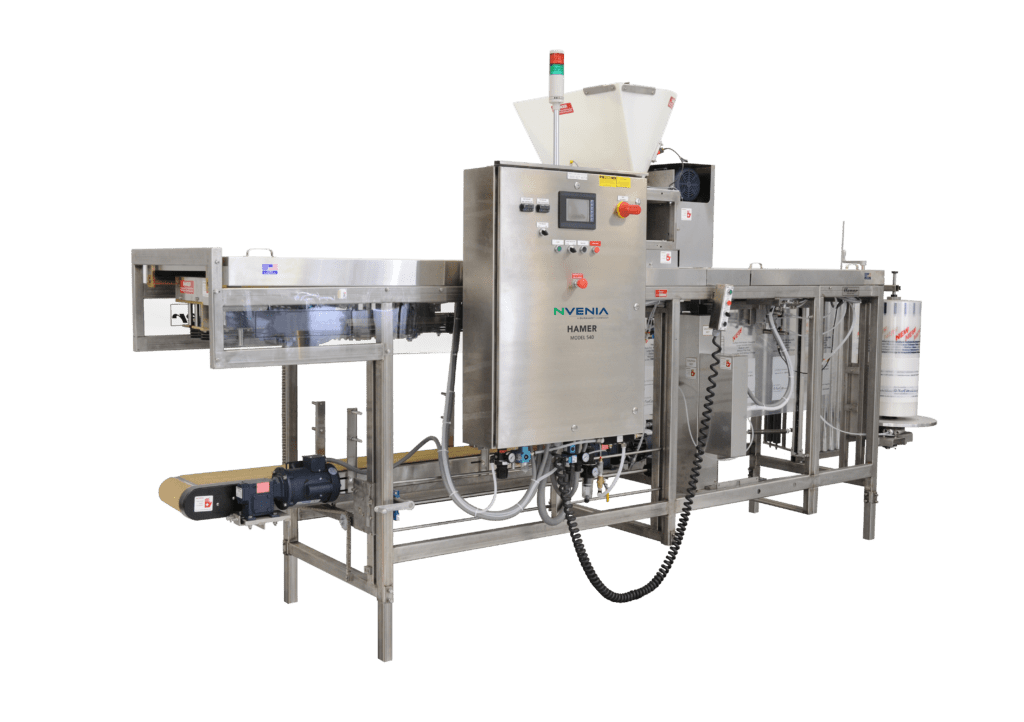 High Speed
This machine is fast: our customers are achieving production speeds of 40+ bags per minute for up to a 40 lb. bag. We have also included variable speed controls on the volumetric filler to speed bag changes and utilized the same control on the hot air sealer to make matching conveyor speeds fast and easy. Made of heavy-duty corrosion-resistant stainless steel, this packaging machine is built for ease of cleaning and long-lasting, trouble-free service.
Reduced film usage
Heat-sealed bags reduce bag cost, increase graphics display space and provide a safe "tamperproof" package. nVenia's HAMER Brand SH2000 heat sealer incorporated in line on the Model 540 provides high performance and durability at a low cost.
Flexibility
If you are adding bag options like a date coder, gussets, in-bag handles or zipper, the Model 540 remains easy to run and keeps running fast, no matter which options you add.
Small Investment, Big Returns
For an initial investment that meets the needs of growing companies, the nVenia team can effectively help you automate your packaged ice business. An investment in the Model 540 will continue to pay off due to the machine's high performance and reliability, all backed by our technical expertise and superior customer service.
---