Model 501T Servo Sew System Technology Increases Feed Mill Production
04/10/2020
---
nVenia's FISCHBEIN Brand has been proudly selling and servicing industrial sewing machinery for more than 100 years. Since 1946, when the revolutionary Fischbein Model A portable bag closer was first introduced to the market, our commitment to improving the open mouth bagging industry has remained steadfast. Over the past few years our team has invested significant development resources into providing the animal feed industry with the next level of high-performance bag sewing technology.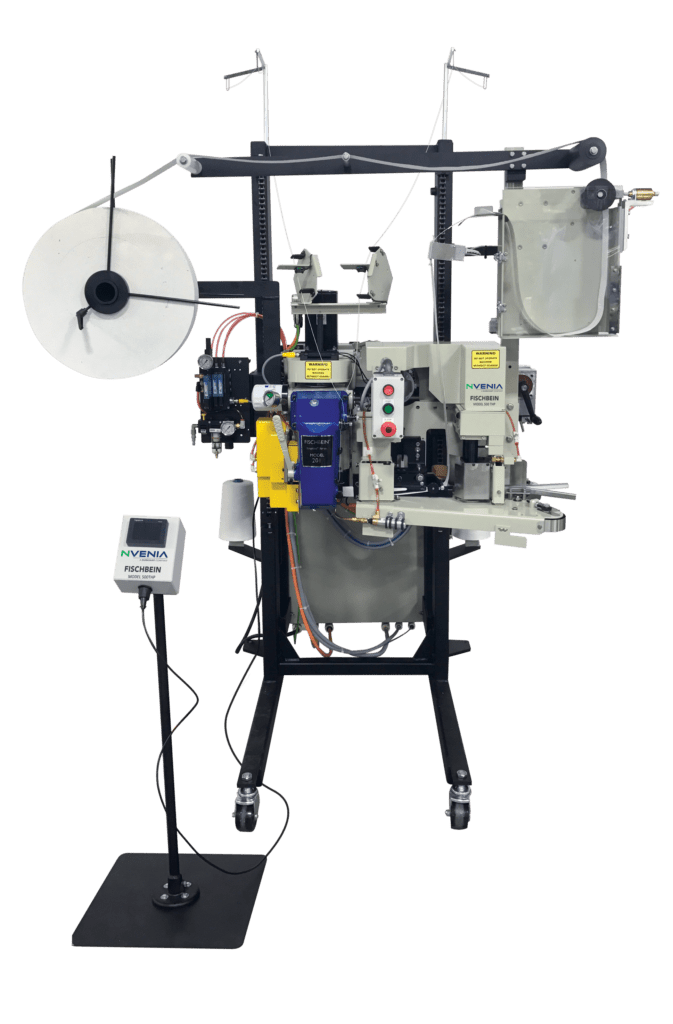 The nVenia FISCHBEIN Brand Model 501T is the latest synchronous tape sewing system in our bag sewing product line. Ideal for high production feed mills bagging animal feed and animal nutrition ingredients, the 501T's redesigned, heavy-duty sewing stand is built for long life and minimizes vibration resulting in less wear on parts.
The elimination of the clutch/brake means decreased down time for maintenance and increased productivity. This servo motor-driven system features adjustable speeds and intuitive controls for easy operation.
In addition, a stand-alone HMI allows operators and technicians to observe and change settings safely without going into the control panel.
The latest in synchronous sewing technology, the 501T is the perfect solution for animal feed mill operators who want to keep their product flowing and their profits increasing.
---