nVenia Robotic Bag Palletizers Continue To Improve Plant Efficiencies With New Enhancements
06/26/2016
---
With a relatively low capital investment, robotic bag palletizers improve bagging plant productivity by lowering labor costs and increasing production throughput. nVenia's robotic palletizer continues to exceed market expectations with its robust arm, durable end-of-arm-tool, and software which allows operators of all levels to easily run the palletizer.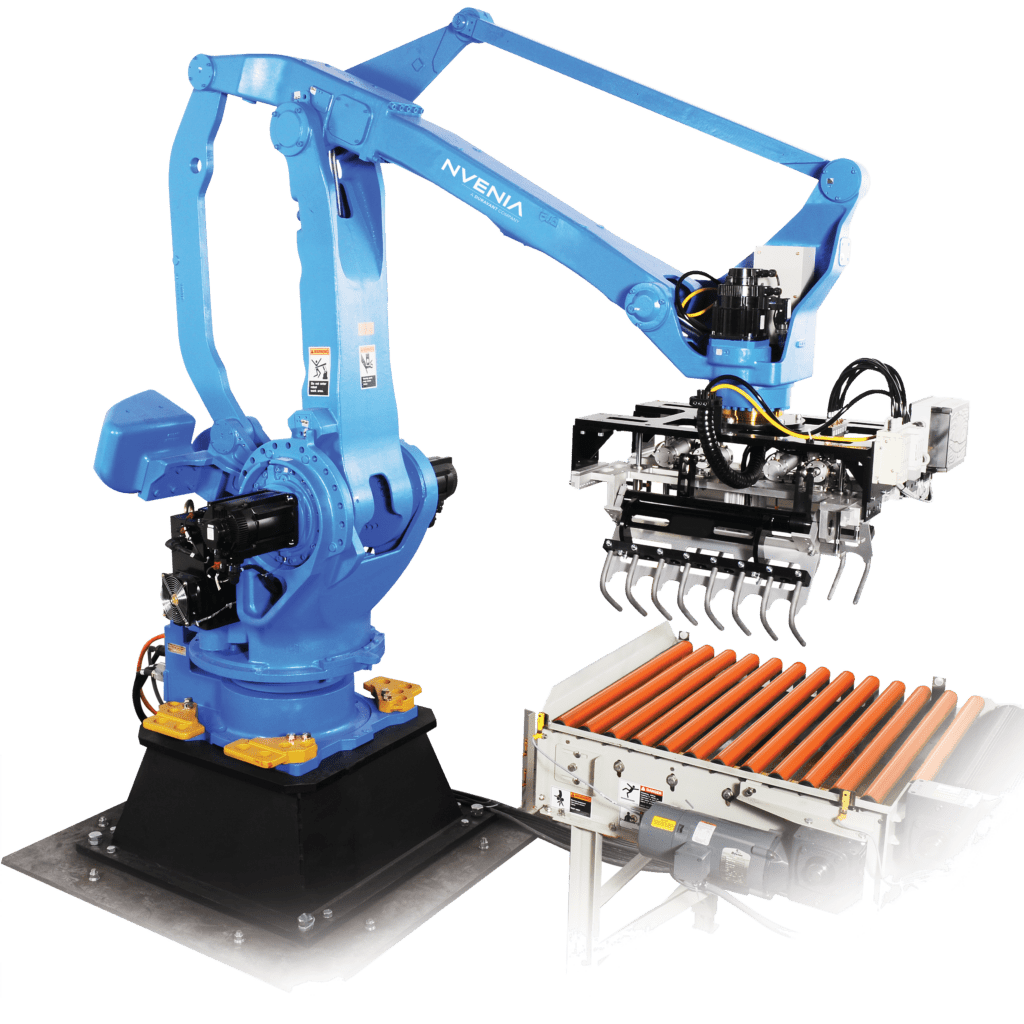 Our systems keeps operators away from the complicated teach pendant, as all commands are implemented via a simplified touch screen HMI. From cement, mulch, animal feed, grain, fertilizer to packaged ice; nVenia's system offers great flexibility and speed while changing pallet configurations or bag sizes.
Recent programming enhancements increase the core functionality of the arm. Now operators have greater flexibility to adjust a specific bag on any level of the pallet. As the pallet is built, bag positioning tends to spread near the top. Having the flexibility to reposition individual bags via touch screen to minimize this distortion provides the ultimate in flexibility for the operator.
Our HAMER Brand Robotic palletizers provide the convenience of remote access programming which allows our technicians to remotely interact with a customer's robotic palletizer to troubleshoot and minimize any potential downtime.
With our easy-to-use software, coupled with new programming enhancements, ethernet IP communications and remote access, the nVenia palletizer continues to be the superior robotic palletizing solution with the objective of maximizing your plant's productivity– all backed by our quality technical service and preventative maintenance program.
---