Tech Tips: How to Prepare for Your HAMER Brand Bagging Equipment Start-Up
08/03/2018
---
Our goal is to make every step of your bagging equipment investment a positive and rewarding experience. Successful equipment startup is a critical component to quickly realizing the production benefits and rate of return on your investment. Successful start-up requires close coordination between the manufacturer and the customer. Attention to installation details, and communication between both parties are essential. Properly preparing for system start-up can literally save your company thousands of dollars.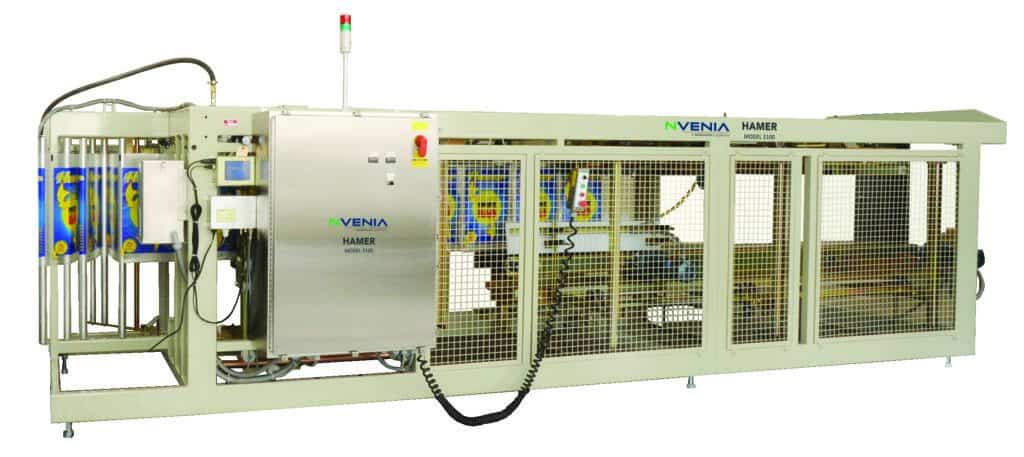 Prior to scheduling start-up and commissioning services the customer should adhere to the following best practices:
Position equipment
All equipment should be unwrapped, assembled, and placed in accordance with the System Approval Drawing provided by the nVenia team.
Complete electrical, plumbing and millwright actions
System wiring is to be completed and power confirmed. All equipment and components much be properly wired to your local electrical codes. Many of our machines only require power drops to control panels. Others require conduit and additional wiring.
Complete plumbing and air compressor installation, changes and/or additions
Installation of properly sized compressed air lines with sufficient supply of clean dry air to meet the specified machine air requirements. Undersized air supply is a common cause for production interruption or component shut down.
Use of air dryers/conditioners are required for proper operation of nVenia equipment, and all of our drawings are labeled with Air PSI and CFM requirements.

Ensure center fold roll stock film, pre-made open mouth bags, and any consumables are available at the start-up location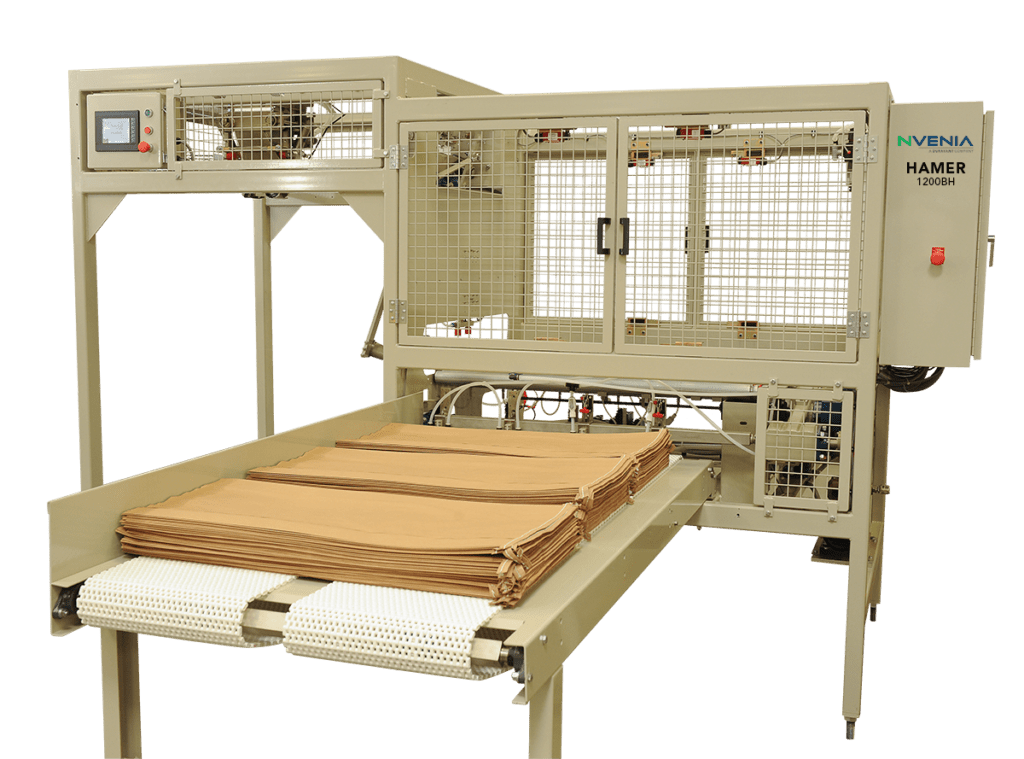 For new form, fill and seal applications, it is not necessary to buy full production volumes of film stock before start-up. It is not uncommon for size adjustments to be made after initial start-up runs. However, 5,000-10,000 impressions of each production bag size should be on hand to confirm bag size and film design.
For open mouth bagging equipment stocks of pre-made bags, sewing sealing and tagging consumables and stock, wrap film, slip sheets, and pallets for a minimum 4-day production run should be on hand and ready to process.
Confirm sufficient availability of product
Products and materials to be packed should be onsite in large enough quantities to support a full week of simulated production; up to several thousand bags of product run each day. This is even more critical if multiple products will be running through the packaging equipment system.
By planning ahead for your bagging equipment installation, you can reduce costly downtime. When you're ready for system start-up, training delays are avoided, your employees get up to speed faster, and you get the most out of your bagging system investment.
---