The Real Cost of Product Recalls – and Importance of Prevention
05/20/2020
---
When a food manufacturer needs to recall a product for safety reasons, there is always an actual cost incurred due to this recall. To start with, there is a direct cost that comes with having to refund all the recalled product. Not only are any of the profits from the sale of these products lost, but the costs of the raw materials and labor that went into selling those products must be assumed by the manufacturer. Beyond the direct cost is the cost to the brand and reputation. Depending on the nature of the recall, these costs can well exceed the direct costs of the recall itself. Finally, there are the legal actions that agencies like the FDA may take against manufacturers due to actions related to recalls as well as litigation from consumers who may have been harmed by the recalled product.
Direct Cost of Food Recalls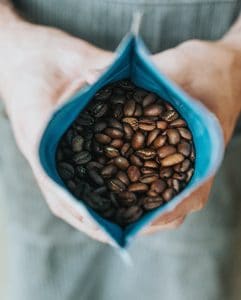 Recalls can be caused by any number of issues, such as packaging that does not list the inclusion of a potential allergen, metal or other foreign materials which were not detected by metal detection or X-ray equipment, bacterial contamination, or other problems. But regardless of the reason, the implications can be devastating.
In a survey of food product recalls conducted by the Consumer Brands Association, they found that the average food recall cost approximately $10 million. Of the recalls reviewed in this survey; more than 50% of respondents had costs in excess of $10 million, with 23% reporting costs in excess of $30 million and 9% with costs of more than $50 million. Most telling of all, 81% of respondents reported that the consequences of their recall were either "significant" or "catastrophic". Out of the costs reported by respondents, the most common were related to: disposal costs, business interruption, and customer reimbursement. Based on these figures, there is no doubt that the direct costs of a recall are significant and should not be treated lightly.
Financial Impact of Recalls on Brand Image & Future Sales
There is no doubt that a recall can change the perception of a brand with consumers. In a poll of consumers on their concerns over product recalls, 86% of the individuals polled stated that they were at least somewhat concerned by food recalls. More importantly, 36% of those polled stated they would avoid the brand associated with the recall, and 15% stated they would never purchase products from that brand again.
When looking at examples of specific recalls, we can get an even clearer view of the impact. Perhaps the most well-known and extensive food recall is the recall of peanut products produced by Peanut Corporation of America (PCA). Not only did this recall (which was linked to 8 deaths and more than 600 consumers sickened) drive the manufacturer to bankruptcy, but it had a knock-on effect on the industry. PCA peanut products were used in the production of more than 3,900 products produced by 360 different companies, which all had to be recalled. Kellogg's, one of PCA's clients, reported losses of $25.8 million related to the product recall. At one point early in the investigation, the FDA recommended that consumers avoid all peanut containing products until the source of the outbreaks could be identified. In a statement made before the U.S. House Committee on Small Business, Don Koehler (the head of the Georgia Peanut Commission) reported that the total cost to the peanut industry at large due to this recall would exceed $1 billion.
Looking outside the food industry, one of the most studied recalls is the 2009/2010 recall of 10 million Toyota vehicles for unintended acceleration issues. This recall resulted in a 20% drop in share prices for Toyota – at a cost of $35 billion. For Toyota, the effects of the recall continue to be felt to this day.
Legal Repercussions of Product Safety Recalls
Under the "Federal Food, Drug, and Cosmetic Act", the FDA is given a number of enforcement powers to ensure that manufacturers comply with the requirements imposed by them under the act. These powers include:
Warning Letters that inform the individual or firm of the specific violations, which the violator must respond to with a plan detailing how they will correct the violation
Seizure of products that are being sold, that have been adulterated and/or misbranded in violation of the act.
Injunction orders filed in a court, requiring individuals or firms to perform certain actions or refrain from certain activities.
Criminal Prosecution may be brought against violators in appropriate cases.
In particular, the last power is the one that represents a direct legal risk for any company that is undergoing a recall. Even a misdemeanor conviction can result in imprisonment of up to 1 year and a fine of up to $500,000, with no requirement that there be intent behind the actions of the accused.
When there is evidence of intent, a felony conviction can result in far more serious charges. An excellent example of the potential legal consequences is again presented by the PCA's recall. In 2015, the company's president was sentenced to 28 years in prison for his role in the outbreak. His brother, an executive in the company, would himself be sentenced to 20 years in prison; while other employees involved in the incident were charged with between 2 to 6 years in prison.
In this case, it was found that the actions taken by the employees of the company were directly responsible for the outbreak. However, even when there is no evidence of wrongdoing on behalf of the company's employees or the recall is a result of accidental exposure, there is still a significant legal risk in terms of lawsuits being brought by injured parties. In 2008, a class action lawsuit was filed against Menu Foods alleging that their recalled pet food products had caused the death and injury of the plaintiffs' pets. This case would be settled for a sum of $24 million.
Preventing Food Recalls
With the potential risks involved with any recall, there is no doubt that ensuring that food products being packaged and sold are safe for consumption.
Perhaps the best and simplest way to ensure that food products do not contain any contaminants is by the addition of product safety inspection equipment to your food packaging operation. Beyond that, it is critical to ensure your manufacturing processes follow proper handling procedures, and that cleaning and inspection protocols are reviewed and updated regularly.
When it comes to food product recalls, an ounce of prevention is worth far more than a pound of cure.
---