Important Business Benefits of a Multi-Head Weigher
08/16/2017
---
When your food business deals specifically with fresh products, it is essential that they are weighed efficiently – while being moved at very high speeds – to ensure the goods are packaged competently and effectively without waste, to boost your profits.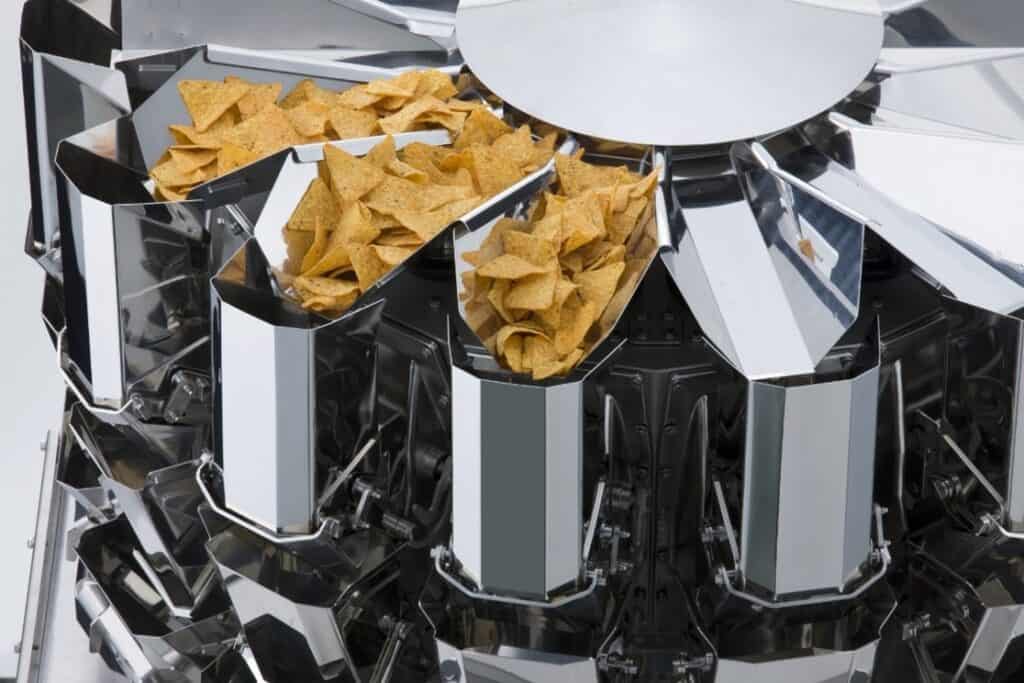 One of the core ways many early-stage food manufacturing businesses improve their labor costs is to invest in a multi-head weigher for their production line.
Which Products May Benefit?
By adding a multi-head weigher into your production planning, fresh products such as meats, fish, cheese, salads, and pasta can be weighed and passed through to packaging at extremely fast rates. These are the products that may often have previously been considered difficult to weigh efficiently or tend to get stuck within the weighing equipment.
Instead of operating with one specific weight within the machine, a multi-head weigher offers you the flexibility to program a variety of different weights within the weighing heads, with the ability to change programs quickly.
What About Integration?
You can use the machine as a stand-alone multi-head weigher for use by an operator or it can be integrated into a production line so that you create a system that matches your exact requirements.
When you incorporate the weigher within a production line, you will need to consider the conveyor systems which will transport your product to the weighing machine and how the goods are moved to final packaging.
With these machines being specifically produced for the food sector, the hygienic design and use of stainless steel within the machine is guaranteed. The operating system can be adjusted so that it is both intelligent in its use, but also user-friendly during operation.
When you explain details about your specific products and your precise requirements, the nVenia team can suggest the ideal multi-head weigher, so that you can introduce the most appropriate model into your production system.
---