Industrial Conveyor Solutions for Manual Seed and Grain Bagging Lines
05/06/2018
---
The nVenia HAMER Brand Model 5100 Flattening Conveyor is perfect for hand palletizing operations bagging loose materials like seed and grain. Two inverted belt conveyors are used to flatten bags for controlled layering. Operators then remove the flattened bags from a stacking table and build a level, even pallet.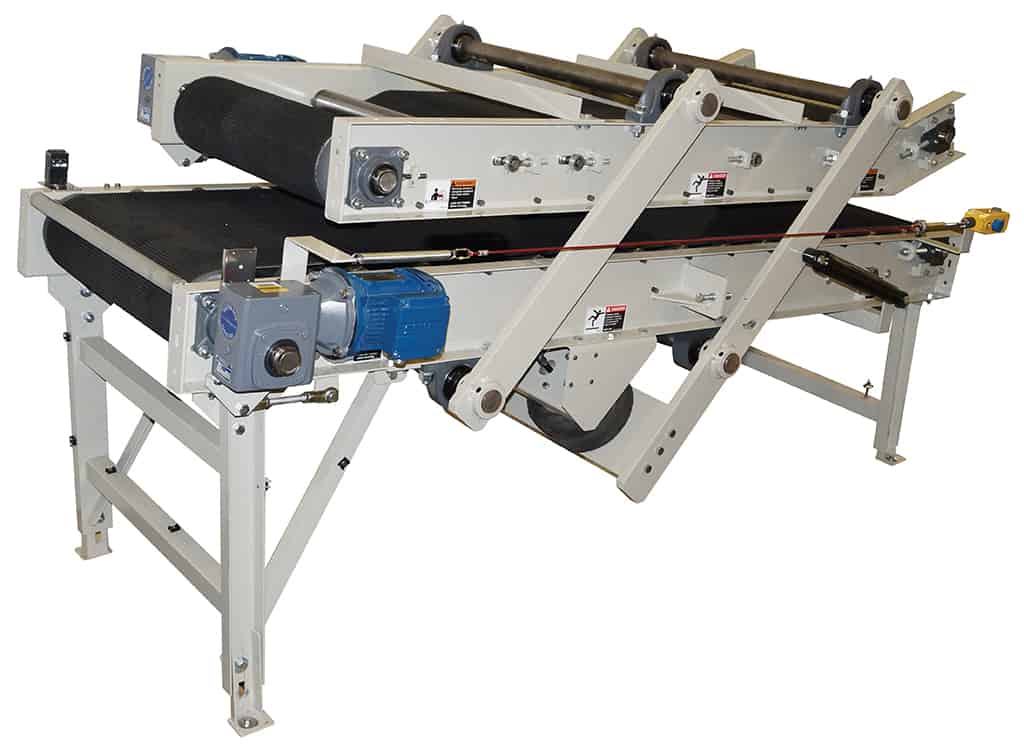 Evenly dispersing product inside the bag minimizes labor by improving bag handling and pallet build. Flattened bags are more symmetrical, allowing them to be stacked quicker and with better precision. They also hold up better and have less material damage after the bagging process than unflattened bags.
An ideal solution for business owners who are manually bagging seed or grain and looking to increase automation, this heavy-duty model can help minimize labor costs, and reduce material damage often caused when unflattened bags are improperly stacked.
Highly robust and easy to integrate, the 5100 can be used with manual or automated bagging lines. Available options include custom lengths, and flat or inclined versions.
All nVenia bag conveyors are built tough from the ground up to last in any plant environment.
---