Maintaining Rate with High-Volume Pinch Bag Closing
10/22/2019
---
For high volume pinch bag closing operating at speeds up to 150 linear feet per minute, nVenia's FISCHBEIN Brand PBC 8000 Pinch Bag Closer is the cost-effective automation solution specifically engineered for high-volume bagging operations that use automated twin bagging systems.
Designed for pre-glued, multi-wall, pinch-style paper bags, the versatile PBC 8000 pinch bag closer delivers a quality seal every time, making it the perfect sift-proof sealing solution. A valuable addition to any semi- or fully automated open mouth bagging line, the PBC 8000 features a maintenance-free, variable-speed, direct-drive system. Three independently controlled heat zones seal pre-glued bag flaps up to 2.5 inches, and an extended non-stick durable folder blade guides the bag top, resulting in fast, quality bag closures unmatched in reliability.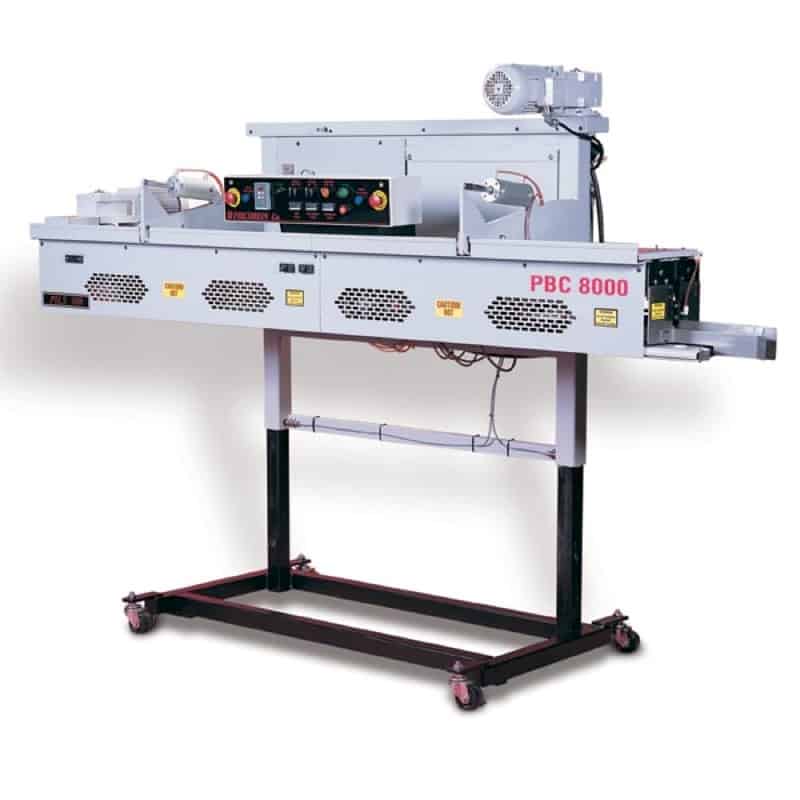 Additional features include:
Low-voltage control panel that is safe and user-friendly.
Variable-speed direct drive features full digital readout with a sealing speed up to 150 feet per minute, depending on bag construction and surface finish.
Breakaway design makes maintenance fast and easy.
Bag-jam sensor automatically shuts down the system and activates the unit's breakaway feature for easy bag removal.
Over-temperature sensor prevents overheating.
High-efficiency heaters can reduce energy requirements by 10%.
Expanded compression zone firmly holds the bag top while the adhesive sets.
Put simply, the PBC 8000 Pinch Bag Closer is another smart solution from the industry leader in bag closing technology: nVenia.
---