Delivering Continuous High-Efficiency Band Sealing
02/01/2019
---
The nVenia FISCHBEIN Brand SB3000 Band Heat Sealer is part of a successful line of continuous high-efficiency band sealing systems designed to deliver quality results.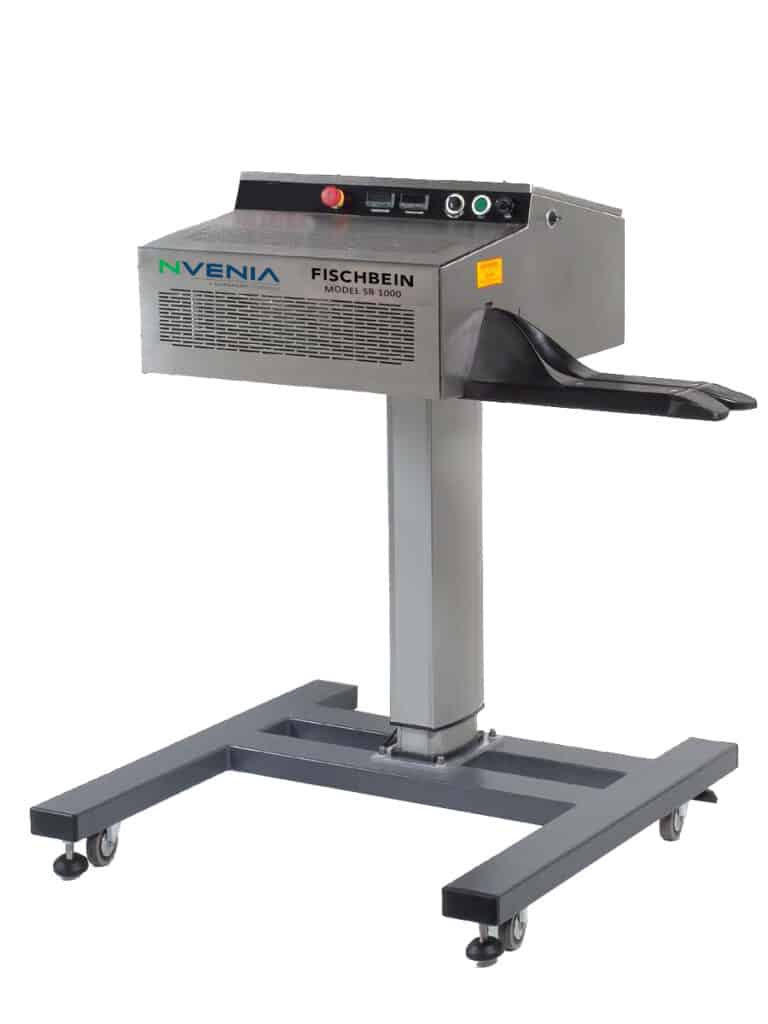 The SB 3000 features a high-efficiency band-sealing module and enhanced cooling capabilities that ensure perfect seals on bags or pouches made from polyethylene, polylaminates, co-extrusions, and shrink films. With its sleek, durable, stainless steel finish, the SB3000 is compatible with the hygienic requirements of the food, medical and chemical sectors.
The SB3000's open modular design simplifies maintenance and reduces downtime, and the unit produces reliable, aesthetic bag seals up to 14 millimeters wide. The system's user-friendly controls include a variable speed drive (VFD), and an electric variable-height pedestal which allows the operator to make fast, efficient product changeovers.
Once the bag is presented to the continuous infeed section, a set of carry-through belts and Teflon(R) coated Kevlar sealing bands guide the bag top through the entire sealing process. The unit's PID temperature controller with digital readout accurately controls the sealing process on bag materials up to 12 millimeters thick. With its low-profile infeed system, the SB3000 allows up to 4.3 inches (110mm) of bag top above the seal line. A cool-down mode ensures a safe, automatic shutdown of the unit.
SB3000 continuous high-efficiency band sealing systems can be easily incorporated into existing bagging lines or used as freestanding units. Available in right-to-left, or left-to-right operating configurations, this band heat sealer seals bags at speeds up to sixty six linear feet per minute. Options include a full wash-down (NEMA 4/IP66) version, a conveyor integrated unit, additional PID controllers, bag-top trimmers, bag-top cleaners, ink and embossing coders.
---