Form, Fill & Seal Bagging Machines Drive Quick ROI in Fertilizer, Salt and Lawn & Garden Operations
08/03/2015
---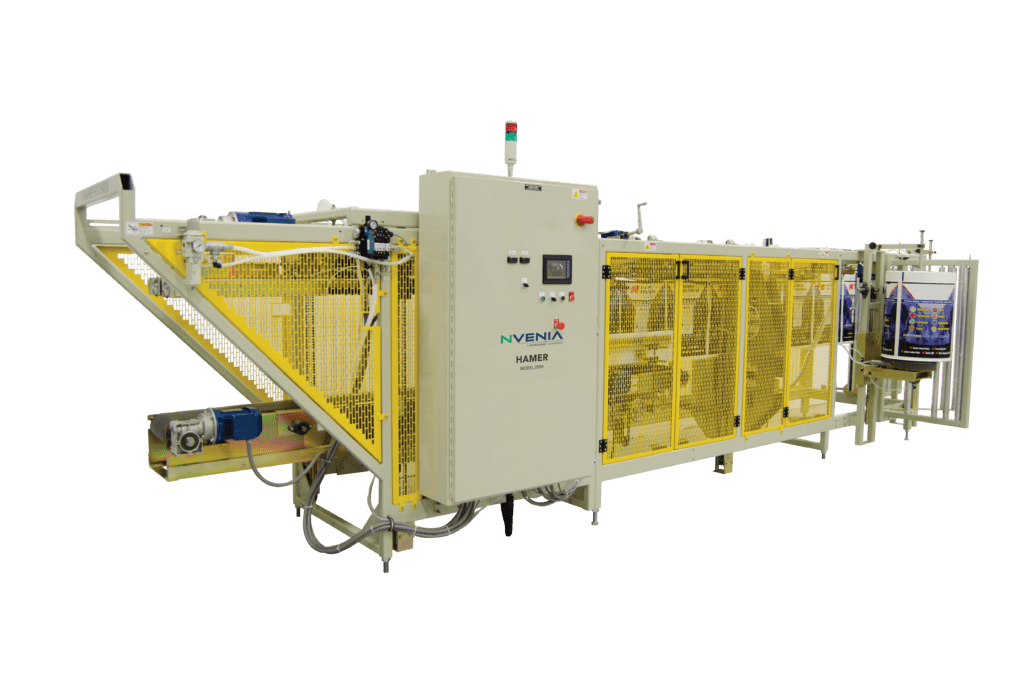 With hundreds of form, fill & seal machines in operation today, our customers find that nVenia HAMER Brand Form, Fill & Seal bagging machines drive quick ROI in Fertilizer, Salt and Lawn & Garden operations.
The benefits of upgrading from manual to automated bagging with form, fill & seal (FFS) are numerous and can easily justify a decision to invest in automated bagging equipment.
The most obvious is a reduction in labor costs with fewer operators needed to manage the bag handling, filling and sealing, as these processes will now be automated within the FFS cycle. There will also be a significant increase in production rates, from 10-15 bags per minute while hand bagging (and supervisor watching!) to upwards of 20-30 BPM with FFS automation.
When converting to form, fill & seal from a manual bagging set up, a packaging format change will be required from open mouth poly or plastic bags to a FFS rollstock film format. This change alone can generate a 7-10% material cost savings going from open mouth poly/poly woven to FFS; and if changing from paper bags, a 30-40% cost savings.
With all these benefits considered, a business owner investing in a HAMER 2090 FFS industrial machine to bag fertilizers, salt or lawn & garden products such as soil, mulch and rock, is likely to see a return on initial cost investment in the equipment in as little as 6-10 months.
This quick ROI from upgrading to automation is usually surprising to many customers. Talk to our team today and we can determine a ROI calculation for your operation and how quickly you can start getting reducing your labor costs.
---