HAMER Brand Bag Conveyors: Durability and Reliability at Low Cost
11/29/2015
---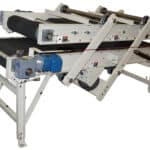 Looking for the perfect solution to handle, turn, and condition bags in your seed, animal feed, fertilizer, lawn & garden, or wood pellet bagging operation? nVenia's HAMER Brand has a complete line of bag conveyors to fully outfit your plant.
Made of heavy gauge steel and reliable motors, our conveyors, when compared to the competition, are more durable and designed to hold up for years of use under harsh industrial plant conditions. The conveyors handle transporting, turning/kicking, conditioning, and stacking. From manual bagging operations, to complex multiple in-feed, fully automated palletizing systems, our equipment covers all requirements.
A sampling of our key bag conveyors:
Model 4000 - an upright bag conveyor, ideal for manual bagging situations, guides bags from a gross or net weigh bagging scale, a 300 VF Volumetric Filler, or Model 1200BH bag hanging machine towards the bag top sealing area.
Model 5000 – a stacking conveyor and table that facilitates hand palletizing processes.
Model 4200 – a knock down/turning conveyor to properly position bags as they exit a form, fill and seal machine and move towards the palletizing area.
Model 5100– a double conveyor (top/bottom) flattening conveyor to settle product and condition bags to ensure a solid pallet stack.
Model 5300– a belt over square roller is another conditioning conveyor which has a belt that carries and jostles the bag contents over a series of square 2.5″ rollers.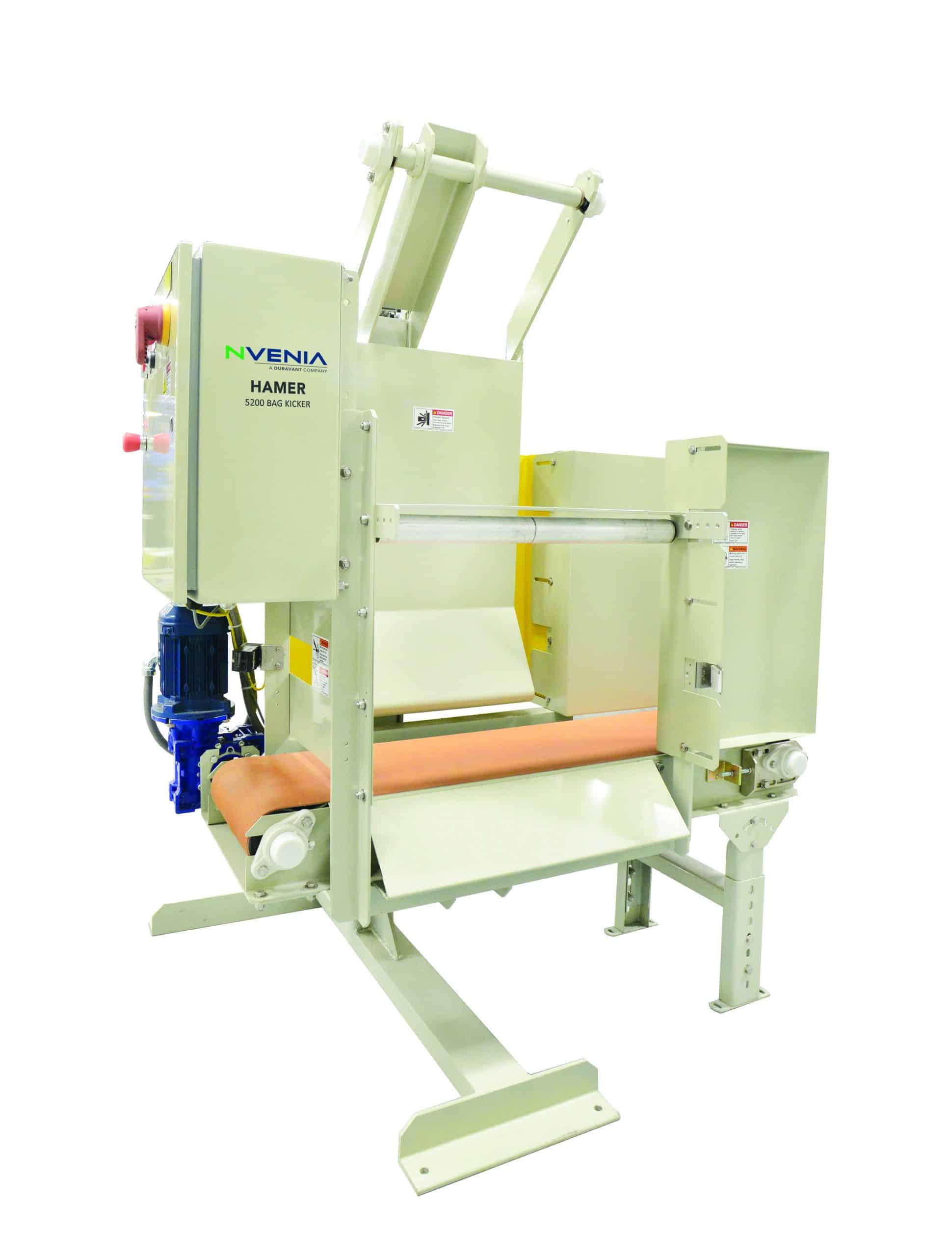 Model 5200– A small footprint bag kicking conveyor that kicks out the bottom of the bag at a 90-degree angle.
Contact us today to find the right type of conveyor for your operation!
---