The Industry Workhorse in PBOM Bag Closers
02/15/2019
---
When it comes to Pinch Bottom Open Mouth Bag Closers (PBOM Bag Closers), the nVenia FISCHBEIN Brand PBC 6000 is the industry workhorse. The PBC 6000 is designed to close a large range of pre-glued paper bags, multi-layered "pinch" style bags, rapidly and efficiently. The watertight closure obtained with the PBC 6000 makes this machine the ideal solution for food products, mixtures intended for baker's shops, dry chemical products, fertilizers, pesticides, and pet food.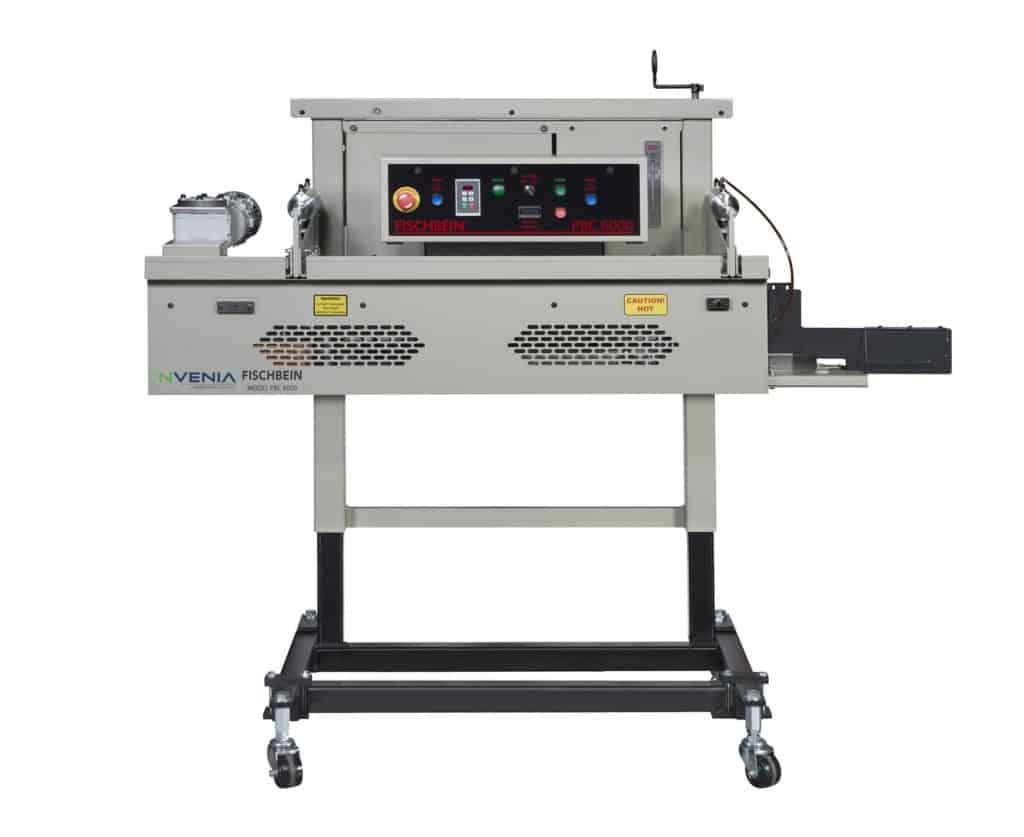 The PBC 6000 Pinch Bottom Open Mouth Bag Closer has been fitted with a high-speed direct drive system that requires minimal maintenance and enables bags to be processed more quickly on automated lines, with speeds up to 25 bags per minute and widths of glued flaps up to 5.7cm.
A hot air distribution manifold incorporates double fin elements directing an improved flow of hot air onto the bag, enabling the user to increase speeds while consuming less energy. The system's mobile chassis, adjustable height, and patented breakaway design make maintenance fast and safe. The compact design of this pinch bag closer allows for ease of integration into both semi-automated and fully-automated bagging lines.
Other innovative characteristics include a safe, user friendly low voltage control console, airflow sensor, and an emergency stop sensor to prevent the system from overheating if the temperature becomes too high.
For more information on our extensive line of PBOM Bag Closers and Sealers contact us today.
---